There's never a better time to refresh your outdoor spaces than summer, and with the climate in Kamloops you'll be thanking yourself for months to come. With just a few easy changes you can breath life into your outdoor furniture, accessories and layout. Remember, the right patio furniture can bring comfort and function to your outdoor spaces. Creating that second living area outside for all of your family and friends to enjoy!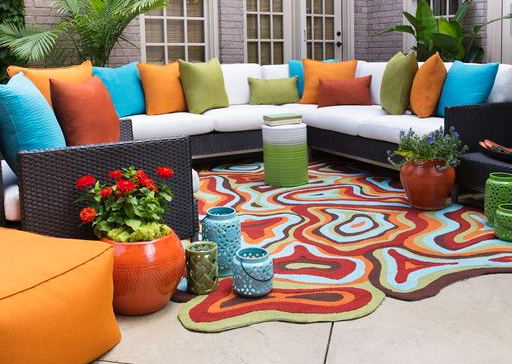 Your outside space should be a continuation of your already signature style indoors, but outside you can really enjoy being a little more flamboyant. Start with something as simple as a great indoor/outdoor area rug this can help to zone your functional areas. If you have a large area you may want to think about using two different styles of rug to define uses between dining and lounging. Area rugs bring something soft under foot and are available in a wide range of vibrant or muted colours, depending on your scheme.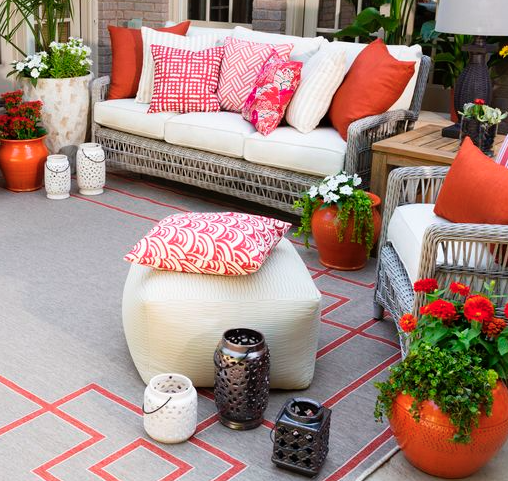 Another way to bring colour into your outdoor living space is by using plant pots in a rainbow of colours, shapes and sizes. Place them in the corners of your area for sculptural interest or in rows to define boundaries.