Artwork adds color and personality to a room, making it distinctive and unique. It should be selected to make a statement or enhance your furnishings. Think about who you are, are you eclectic or a minimalist. Always surround yourself with what makes you happy.
There are some basic guidelines and tips for hanging artwork. As a rule people tend to hang their pictures too high. The center of the picture should be eye level in a hallway or foyer where the viewer is likely to be standing and lower in a living room or dining room where people will be seated.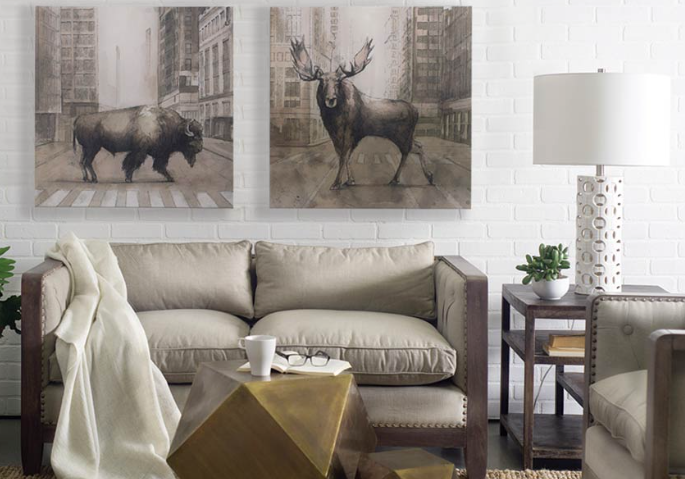 Artwork should not be hung on a wall unrelated to anything else – relate it to the furniture. As a general rule, these should be 8 to 10 inches above or beside furniture and artwork should be at least half as wide, but no wider than the furniture below it.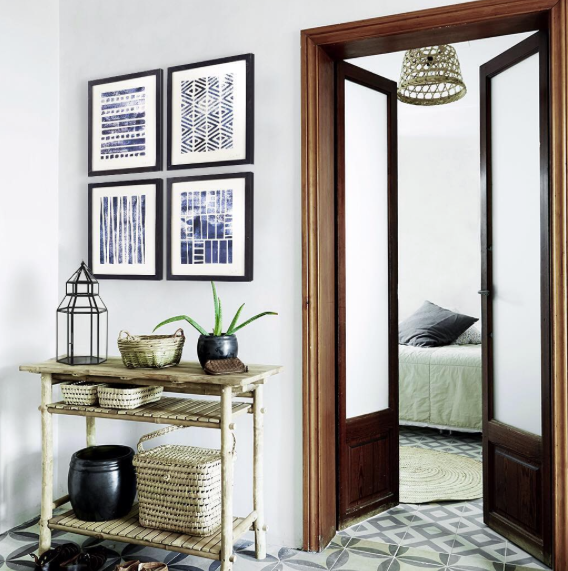 Hallways are a good place to hang family photographs, although most hallways are too narrow for the viewer to really appreciate what is on the walls.
Match the size of the artwork to the space. Vaulted ceilings and large walls can swallow a painting. And that being said, you don't want to overpower the furniture below.
Think about the size, shape and color as you are matching the frames and their contents with the furniture and the lines of the room.
Artwork should only be staggered when hung on a staircase.
Centering art on a wall is boring…try and be a little different. If you are hanging your art on a wall with a light switch, center the picture between the light switch and the end of the wall.
Always hang the largest pieces of artwork first. Medium sized art is the most versatile as it can be hung alone or with another complimentary piece.
Bring art to life in a room, for example, if you have a painting of flowers in a vase or fruit in a bowl, place a similar shaped vase or bowl nearby on a piece of furniture.
Keep pairs and sets of artwork together and group identically framed pieces together. Group similar frame finishes and shapes. Keep colors/themes/finishes together.
Hang vertical art with the darkest or heaviest appearing on the bottom.
Easels and pedestals are another way to display art. Prop art against the wall over the mantel, or hang a piece of art and prop a smaller, related piece nearby.
A fireplace is usually the focal point in the room, so when hanging art over the fireplace it a good idea to make the art grouping about the same size as the fireplace opening.
By Cori Logan
Interiors Designer
Portfolioin Interiors