Posted on
By Deborah Harrison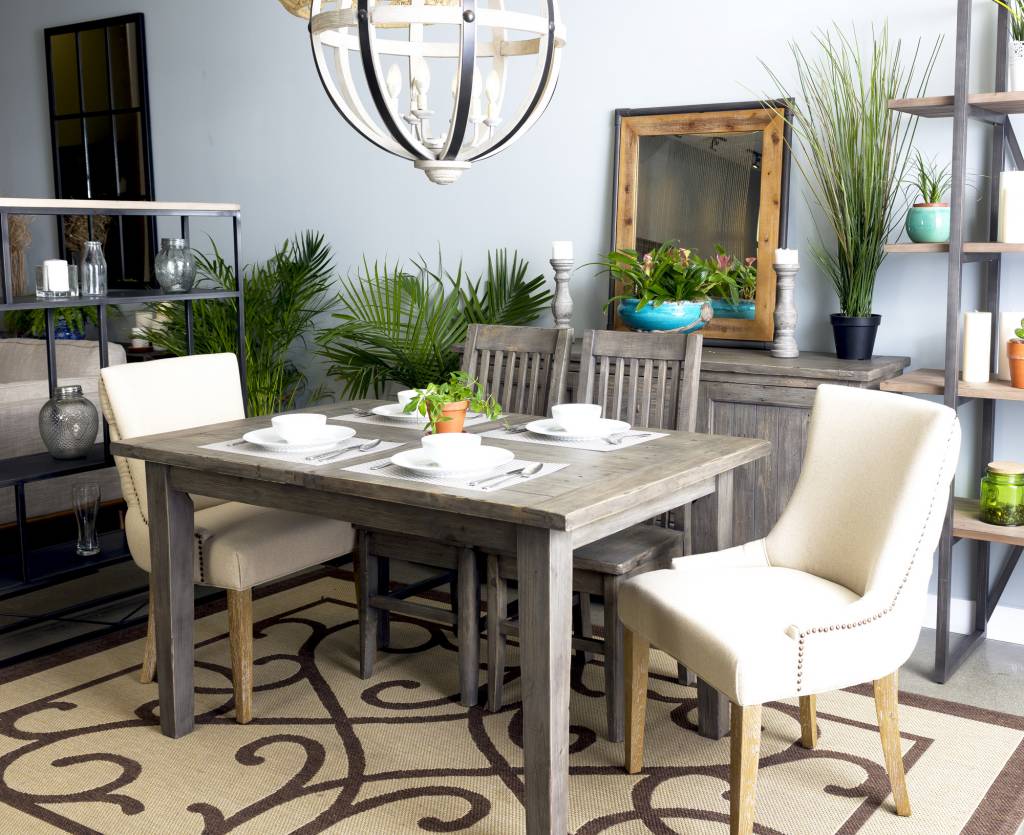 With the move towards more compact living on the rise, more homeowners are faced with the challenge of how to make a small space look and feel more spacious. So, how do we maximize our square footage without sacrificing our design vision? The key is to create visual continuity and flow by using different shades of the same colour throughout your space to create a feeling of cohesion. This will make even the smallest space feel open and bright.
The first step is to start with the foundation of your space; the flooring. Use light colours on the floor. This provides a great neutral base for the rest of your design scape. If using wood or laminate flooring, use longer, wider planks. If using tile choose a large format design, with similar coloured grout. The fewer grout lines you see, the more expansive your floor will appear. The larger scale of the flooring will actually visually expand your space.
Next, turn your attention to your walls. While darker colours and rich, saturated hues make a room look cozy, they also absorb the light instead of reflecting it. This makes a space appear smaller than it is. A warm, taupe based grey works beautifully to make the space feel light and airy. Paint or wallpaper your ceiling. This will draw the eye upward, making your room appear taller. Natural light creates the feeling of depth in a room. For your window treatments, hang sheers or roman blinds made of pale gauzy fabrics. If curtains are necessary, choose a fabric in a colour that matches the wall colour. Hang the curtains as close to the ceiling as possible to create more height. This creates visual continuity over the length of the wall.
In a compact living environment, the right furniture will serve your lifestyle needs as well as making your space appear lighter, brighter and larger. For the living room, pick a sofa with a narrow arm profile and higher legs done in a pale neutral fabric. Accent chairs should have a similar arm and leg profile and can be done in a pattern that incorporates the sofa colour. Another great option is a large sectional that fills the space. Pull your furniture away from the walls to create the illusion of having more room. Try placing a sofa table between the wall and the back of the sofa. Create a warm, cozy feeling by layering toss cushions and throws in soft textiles in tone on tone or neutral patterns. Open frame or glass accent tables offer the perfect compliment to this look.
For the dining room pick a small dining table with self-storing or drop down leaves to give you the option of having enough space for entertaining guest and is perfectly compact for everyday use. Choose the same style and finish of dining and counter stools. This will provide visual cohesion between the pieces in the space, making it feel more open. In the bedroom, an upholstered headboard in a pale hue paired with mirrored or light wood nightstands and dressers will create a welcoming environment with out being heavy.
A small space does not have to feel small. Following these simple guidelines will have you living large and comfortably.
Deborah Harrison
Décor Consultant
Portfolio Interiors