Posted on
By Deborah Harrison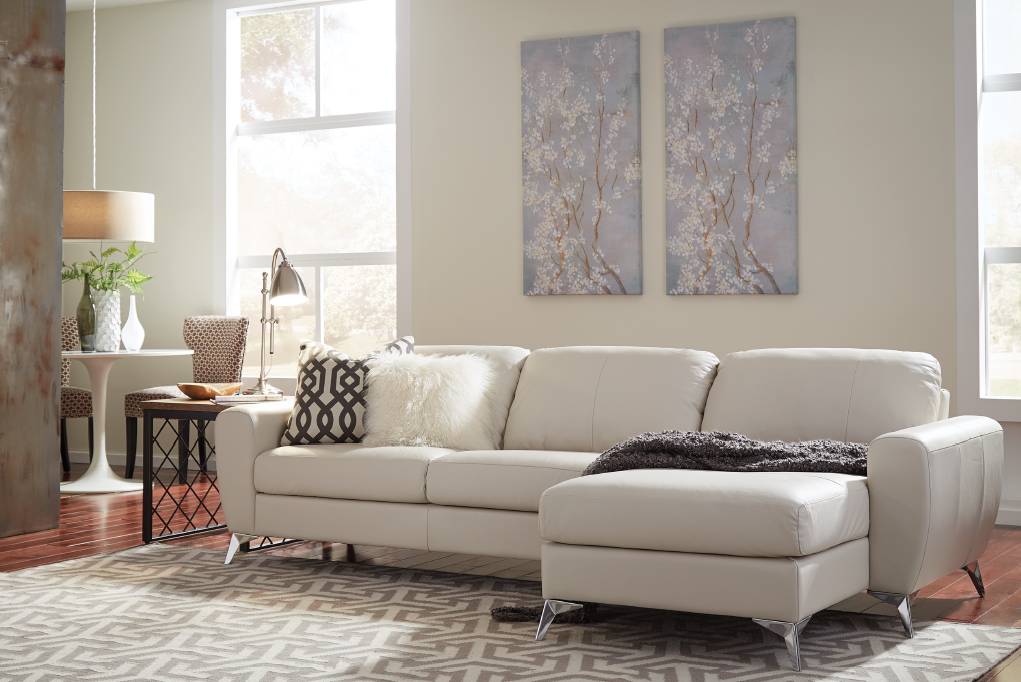 Today's trend towards open concept floor plans creates wonderful decorating opportunities.  It also presents a very specific decorating challenge.  How do we create a balanced, harmonious look with clearly defined eating and conversation areas in one big space?
The trick to creating visual cohesion in an expansive space starts with choosing uniform and complimentary materials and finishes.  Ensuring all the design elements from your flooring, cabinetry, lighting fixtures, countertops and fabric choices have colour continuity will create a feeling of flow.  Maintaining this aesthetic flow doesn't mean using the same colour throughout the entire space.  Choose a base colour that you love and use it in different shades throughout the space.  Use an accent colour in your favourite hue in your décor pieces to add depth and texture to this monochromatic palette.  An example of this theory is using the colour of the vein running through your countertop to dictate the colour of the legs on your dining chairs, counter stools and table legs.
Closed concept floor plans allow for the use of different flooring choices in different materials due to the architectural separation of the rooms.  In an open plan, keeping the flooring uniform throughout the space is key.  When there is no architectural separation between rooms, the use of rugs is an essential tool for demarcating functional zones and creating a feeling of separation.  I like to use the same rug in both the dining and living areas.
One of the draws of an open concept space is that the possibility of a floating furniture plan allows for fluid, easy movement between the function zones (dining, living, working).  However, arranging furniture so that this easy flow is maintained, but there is separation between zones can be tricky.  I recommend starting with your foundation pieces.  Using a linear approach, place your Kitchen Island, dining table and sofa parallel and perpendicular to each other.  This arrangement creates a symmetrical footprint that will imbue the space with visual harmony.  Arrange your furniture in such a way so that it creates the feeling of separate rooms.  Pull the furniture away from the walls to clearly demarcate dining and living areas.  Feature lighting pieces will also help to delineate a function zone.  Try hanging a fabulous chandelier or interesting pendant lamp above a dining table.
If your space doesn't have any built in architectural details, consider adding a few to help you define your spaces and add visual interest.  Try putting up wainscoting in the area designated for dining.  The addition of crown moulding in a crisp white would be a beautiful design detail and would draw the eye upward, giving the illusion of a higher ceiling and a larger space.  Creating a unique, stand-alone feature in each zone will also have this desired effect.  Artwork, or a gallery wall is a wonderful way to provide definition, create visual interest and showcase your chosen accent colour.