Posted on
By Deborah Harrison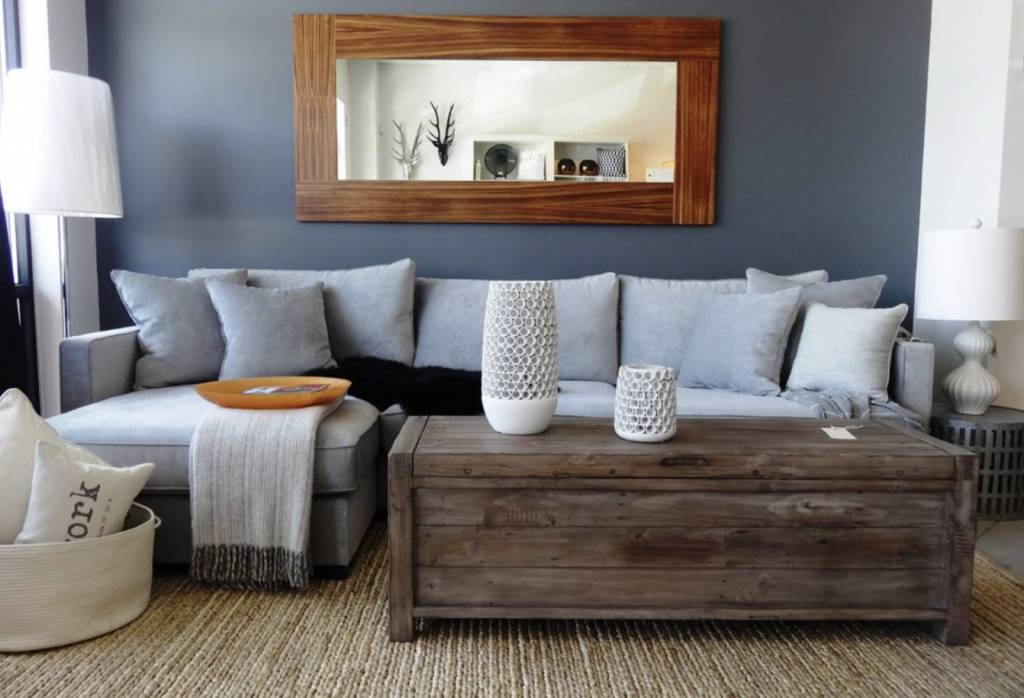 Well, it is finally here the time of year we dream about all through the long, cold Kamloops winter. SPRING! Spring is here, and Summer is not far behind it. Here come longer, warmer daylight hours and soft gentle breezes. It is time to strip off the layers, get outside and let the sun kiss our skin. During the winter, we not only bundle up our persons against the cold, but we also bundle up our homes. We create warm, soft havens against the dark and the chill. We create cocoons through layers of rich, soft, fuzzy textiles over deep, saturated colours and traditional patterns. So how do we transition to the Spring and Summer seasons? How do we bring the light and bright of the outside in?
First, welcome back the sunshine by trading in your dark, heavy drapery panels for some minimal window treatments. Blinds and sheers in light or neutral shades will maximize the amount of natural light entering your space. Keep the texture open and airy, a loose cotton weave or linen look will add to the light and bright feeling. If you opt for sheer panels, hang them as close to the ceiling as possible. This will add the illusion of height to any room. If blinds are your choice, choose a model that allows for privacy, but lets in light. Blinds can also be combined with sheers for maximum coverage while maintaining a light look.
Next, declutter, pare down. Lighten up what is on and around your furniture. Too many accessories make a space feel dark and small. Keep it simple for Spring and Summer. Choose fewer, larger pieces instead of a bunch of smaller ones. A beautiful, chunky floor vase in a pale drip glaze is a great way to add depth to a room without adding additional weight. On table tops and mantles, work in groups of three objects of staggered height in one light colour, or varying tones of a neutral shade. Add a pop of vibrant green by including a potted succulent in your grouping. This will add a sense of freshness and life to any room.
Finally, edit your textiles, including rugs. Roll up that plush dark or patterned rug and lay down a low - profile rug in a natural, light material, such as cotton, bamboo or sisal. Box up the dark, velvet, wool and silk toss cushions. Replace them with breezy, light fabrics with a pop of colour or a fun print. For a spa feel in the bathroom, switch out the warm toned towels for crisp white ones. Don't forget to add a softly scented candle in a fresh, beachy or tropical scent. Continue this trend in the bedroom with crisp, pale linens, a white coverlet and denuded surfaces for the feeling of a peaceful oasis.
Now, you work is done. Your home is light, bright and airy. Go play outside!