Posted on
By Susan Kashuba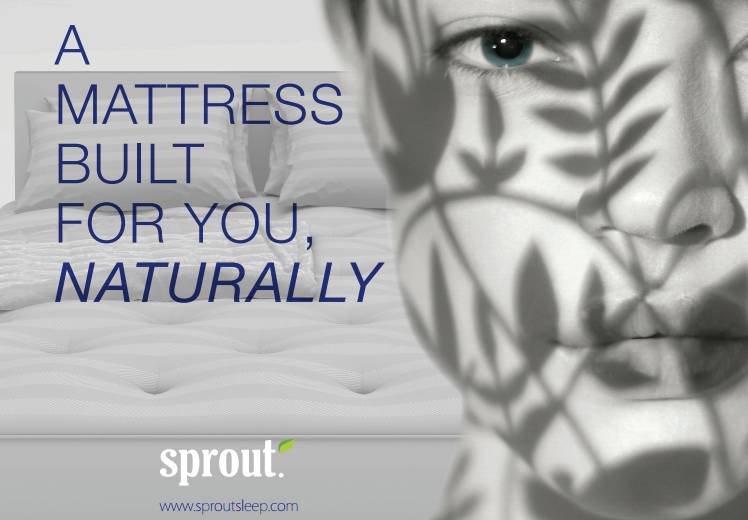 At Portfolio Interiors we like to promote an all-natural sleep environment. All day our bodies are exposed to air born pollutants and toxic chemicals in the environment. During sleeping hours, why not give your body a break.
Sprout mattresses are hand-made in Canada and feature hypoallergenic cotton fabric. Sprout mattresses are comprised with two-sided construction making them flippable. Sprout mattresses are hand layered with natural fills like wool, silk, talalay latex and cotton. They are hand tufted all the way through the mattress allowing the layers to stay in place without the use of bonding agents that can break down over time.
One of the main complaints from customers today is about body impressions. Sprout mattresses out shine the competition in this area. The two-sided construction allows the customer to flip and rotate their mattress regularly to prolong the life of the mattress. Sprout mattresses also use talalay latex in place of petrochemical based foams. Latex will hold its original height longer than industry standard foams further preventing body impressions.
In todays economy, it is more important than ever to support Canadian companies. Sprout mattresses are hand-made in Edmonton, Alberta with a commitment to comfort and quality.
We carry three of their most popular models. Stop by Portfolio Interiors, 1216 Battle Street and feel the difference.